I.19.5 Pompeii. Casa di Minio Carpo or House of Minius Carpus?
Only the street fronts have been excavated, c.1932-34 see CTP IIIA, p.34.
Originally, this Insula was numbered as Reg. I, Insula 11, and then altered to Reg I, Insula 19.
<![if !vml]>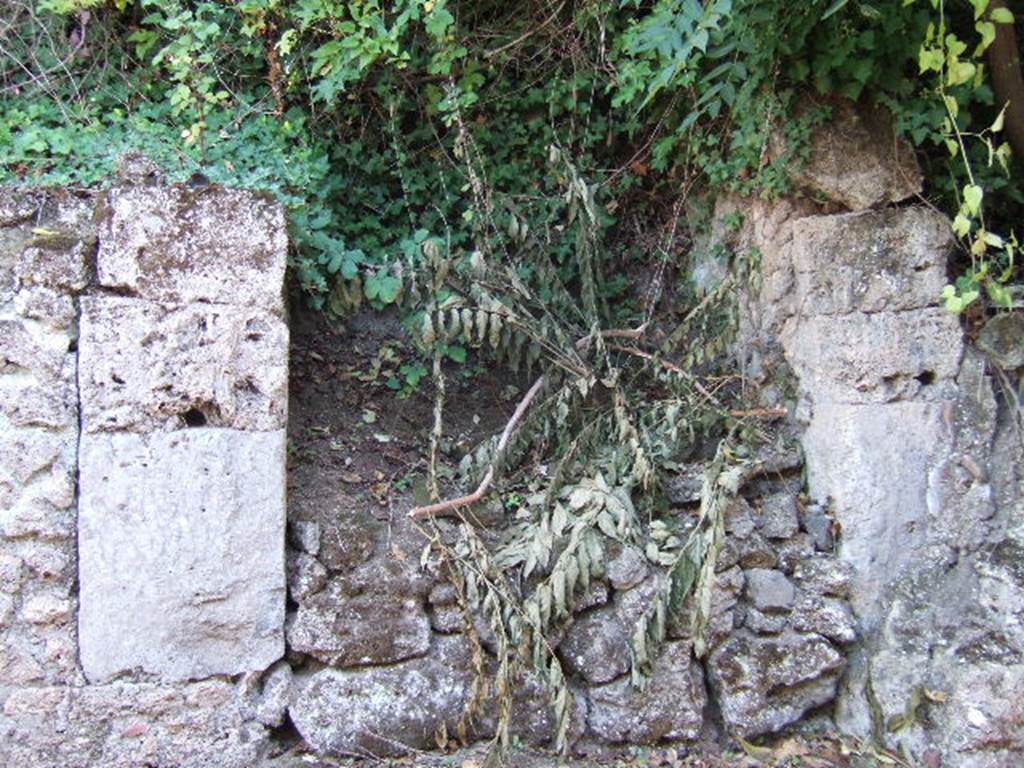 <![endif]>
I.19.5 Pompeii. September 2005. Entrance doorway, looking south.
According to Eschebach, this was excavated in 1932, and was named from a graffito found at the entrance.
MINIO CARPO S(ALVTEM) TVMISCAS [CIL IV 8422].
See Eschebach, L., 1993. Gebäudeverzeichnis und Stadtplan der antiken Stadt Pompeji. Köln: Böhlau. (p.80)
According to Della Corte, Stabilio the host of I.19.2, was mentioned twice in graffiti to the left of the entrance.
See Della Corte, M., 1965. Case ed Abitanti di Pompei. Napoli: Fausto Fiorentino. (p.305)
According to Epigraphik-Datenbank Clauss/Slaby (See www.manfredclauss.de) these read as –
Minio Carpo s(alutem) tum <e=I>scas  [CIL IV 8422]
Stabilio
ceryssas ALS
Stabilio        [CIL IV 8423]
<![if !supportLineBreakNewLine]>
<![endif]>